Smok Nord AIO 19 kit
Currently available in Red, Silver, Blue, Black, Gold or Multi colour (rainbow)

Please specify colour when placing your order.
Introducing two new all-in-one pen-style kit equipped with top rotary cap and built-in glass tank.
Nord AIO 19 has an internal 1300mAh battery. uses Nord Mesh 0.6Ω coil which is the
best fit for sub ohm vaping to bring you massive vapor, and Nord Regular 1.4Ω coil that can offer
excellent MTL experience.
All-in-one design, simple and efficient, and it's worth a shot.
Innovation keeps changing the vaping experience!
THE KIT INCLUDES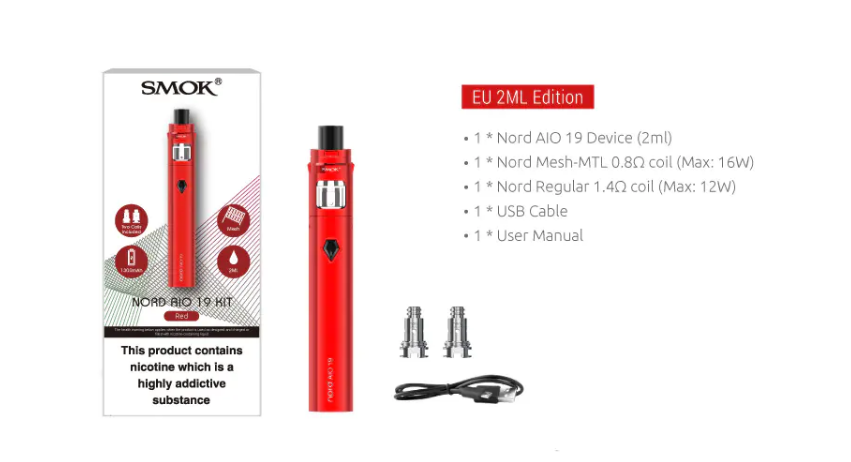 POWERFUL ENOUGH TO
KEEP UP WITH YOUR VAPING.
Nord AIO's all day battery ensures a carefree vaping life.
Nord AIO 19 has 1300mAh battery capacity