The Nautilus Mini is the next generation of tank systems. Made of stainless steel and Pyrex glass, the Nautilus Mini uses the Aspire "BVC" (Bottom Vertical Coil) atomizer technology. This new technology is designed to last longer while still giving users the purest and cleanest taste from e-liquids. The Nautilus Mini includes an improved four-port adjustable airflow system that is both user friendly and reliable. This unique four-port system allows the user to adjust the draw, warmth of vapor, and amount of vapor produced. The Nautilus Mini design also makes it easy to carry, install, and refill.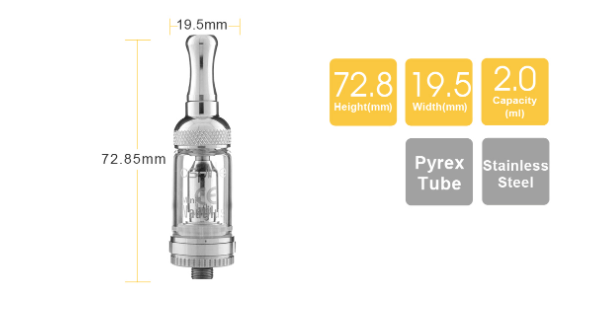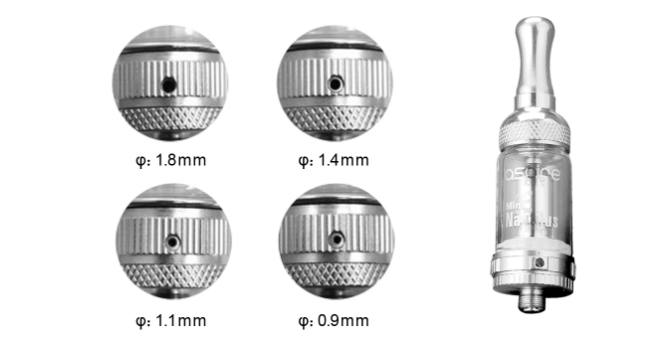 The Nautilus mini has an exclusive adjustable airflow design that is revotionarily.With a simple turn of the lower ring,you have four options to adjust airflow to meet people's different requirements for vaping.With the option of different size air-ports,it allows the user to produce big clouds of vapor,with a pure and ceean taste.With the unique Nautilus mini four-port system,you can now adjust how hard or soft the draw is,how warm or cold the vapor is ,and how much vapor is produced.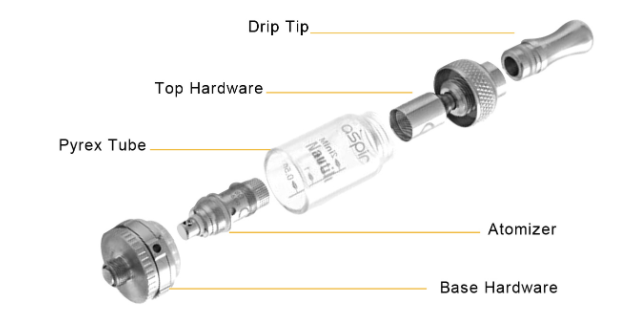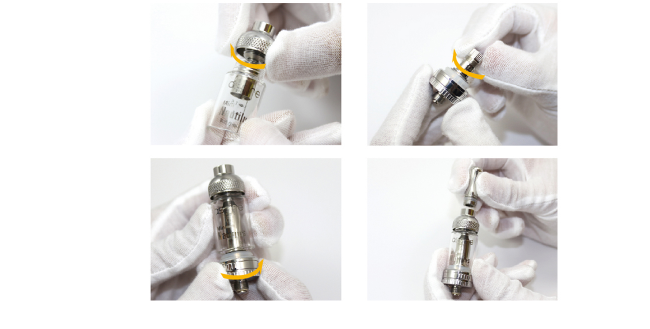 1. Screw the upper hardware to the Pyrex tank.(DO NOT over tighten!)
2. Screw the BVC Atomizer into the bottom hardware (make sure the BVC atomizer is snugged down hand tight).
3. Snugly screw the Tank hardware to the bottom Atomizer hardware(the atomizer screws onto the air-tube shaft in center )
4. Insert the drip-tip into the upper hardware.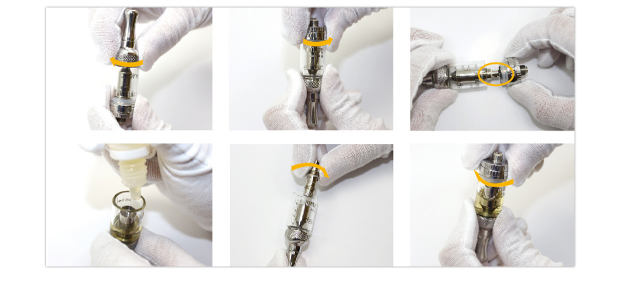 1. Check to make sure the upper stainless steel be screwed tightly onto the glass tank.
2. Screw the bottom hardware off the upper hardware.
3. When you screw off the bottom hardware,the atomizer should be csrewed off the upper hardware at the same time,in case the atomizer is still kept on to the air-tube shaft in center,please screw the atomizer off and screw back onto the bottom hardware in order to avoid disconnecting.