Aspire Spryte AIO Kit
Another great AIO pod system from Aspire the Aspire Spryte, an all new design pod system, slim and stylish it comes in 5 popular, satin finish, stylish colors: olive green, grey, black, blue and purple. The Spryte has an easy to fill 3.5 or 2ml pod, it fits comfortably in the hand in use and is very discreet. It utilizes Aspire's well known BVC coils and comes with a regular 1.8ohm coil and a second one 1.2ohm for use with nicotine salts.
Dimensions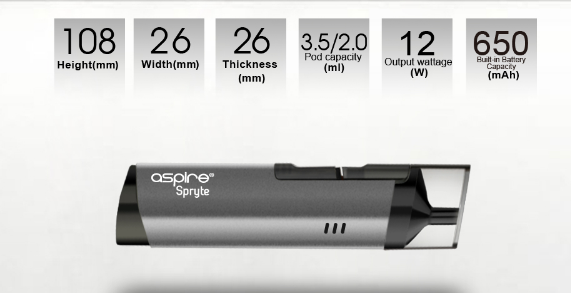 The Spryte's sleek minimalist design fits well in the purse or pocket. The protective cap fits snugly to the bottom of the device when in use.
The Spryte has an adjustable airflow unlike many other pod devices.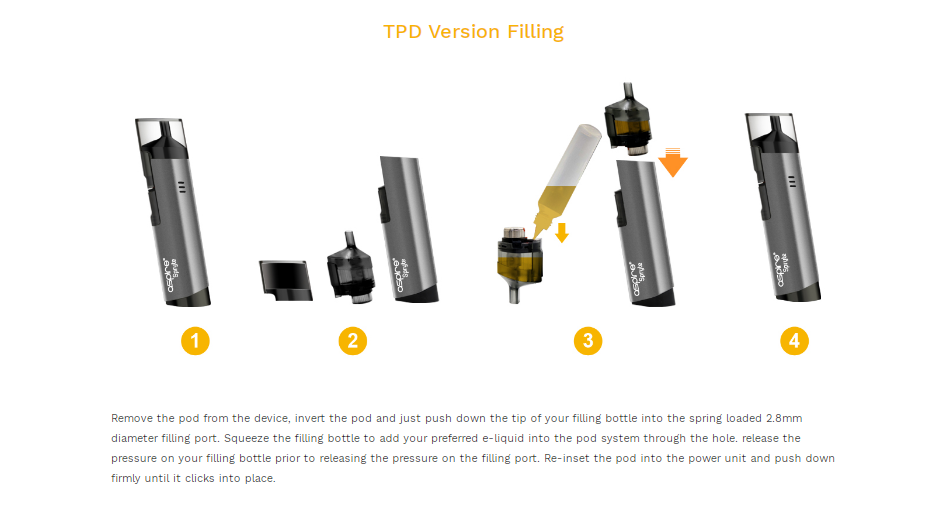 The Kit contains
1* Spryte device
2* Extra O rings
2* coils (1.8Ωregular BVC& 1.2Ωfor Nic Salt)
1* Micro USB Cable
1* Warranty Card
1* User Manual